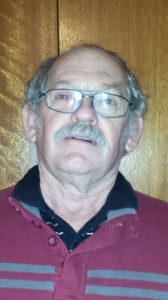 Mr Kenneth Coombes
CEO, acting Secretary.
Rev Jordan Jamieson
Vice CEO
Mr Allan Burton
Treasurer
Allan joined the TPTL in July 2016 to serve as treasurer. He became a Christian during his teen years long, long ago. He also serves Christ as treasurer of his local Christian assembly, Grace Bible Church Kingswood, where he also plays piano and delivers the Sunday adult Bible class curriculum.
Mrs Amy Coleman
Member
Church organist and deacon at my church.
I work in Aged Care as an Activities officer and assist the chaplain with Devotions and other activities. I am a member of a monthly Wycliffe prayer group. I love to attend Missions conferences and meetings enabling me to support worldwide evangelism.
Mrs Barbara Moulds
Member
Coming to faith as a young teenager I have led a very interesting and different life.
Looking back I realise just how God has been guiding me the whole time. I am very happy to serve Him.
Mrs Ruth Strong
Member
Ruth joined the Board in April 2013. Having retired from full time work at Easter 2013 she will now join with her husband Fred in the ministry of TPTL. God is at work all over the world and Ruth and Fred want to be used by Him to spread His Word, which they believe will bring light and life to millions.