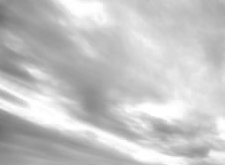 By Norberto Diazgranados
The social crisis is terrible in all senses due to the political situation in Venezuela. Many people are suffering from lack of  medicines and food, we do not have to help them, but we have Christ, we have His Word, we have His will, so that is what we do. We carry the Gospel to them, we preach Jesus and many are being conquered by God. About 78% of the population have started practicing a new occult based on Buddha and demonic powers, they call themselves 'Los Babaloos'. There is much to do, but thanks to TPTL we have already begun. Through our preaching, 8 people have been delivered from that king of deception. 90 people are being discipled in one city and 230 people in another city. A big revival is coming to this nation. We have commissioned two sisters, elders of the church, to go as missionaries to the Venezuela border to preach the gospel for 5 months, delivering the remaining 3,000 gospels. Also with them, a young lady in training, please pray for Alfa,
Silvana and Caroline.
I am glad to inform TPTL that the discipleship classes are going well and the number of people receiving the teachings is growing every day.
• Praise God for donations to enable TPTL to print a further 30,000 Gospels of John.
• Praise God for Norberto opening his home for discipleship training.
It has been such a blessing when we could reach all these people in Christ, all of them have a copy of the Gospel of John provided by TPTL.
We hope to celebrate 23 water baptisms next month in Barranquilla City, Northern Country areas, they are all being taught in the faith of Jesus.