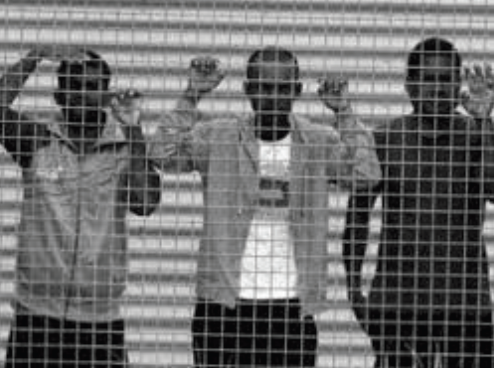 Reflection by Stephen Downie, TPTL Field Officer
The most difficult political policy in Australia over the last 20 years has been the Boat People. Federal elections have been won and lost on this subject.
Whenever possible we must not let politics get in the way of the Gospel. Out of sight out mind is the best way to deal with Boat People as far as the majority of Australians are concerned. TPTL Australia has donated 500 copies of the Gospel of Mark and 200 copies of the Gospel of John to Christmas Island. Thanks be to God that there are wonderful Christians who are working among those detained on Christmas Island.
Ruth Harriet from Queensland reports: We were sitting, talking with a group of friends in one of the men's compounds. One young man told us that he had not spoken to his father for over a year. When he became a Christian, he read in the Bible about showing respect and honour to parents. He decided to apologise to his father. As a result of his change of heart, his family want to know about Christianity.
We were about to leave one compound and we were told that a young man had some questions for us and wanted to make a time to talk. We said that we were happy to talk right then. So, with a Christian man from the compound who was often our interpreter, we sat and listened. The young man told us that he had watched the way Christians in the compound lived, and now he was ready to search the truth and this was what he had been doing!
On another occasion we had some men come on an outing. We usually ask their stories of how they came to know and love the Lord Jesus Christ. One of the men told us that even though they lived in a very difficult situation, he could see that some people were able to handle the situation better than others. He observed that there were some people who were patient and kind and always calm, no matter what happened in their compound, even in the midst of some very frustrating times. After a while he noted that the ones who were demonstrating patience and kindness had one thing in common – they were Christians. This led him to find out more about Christianity and then to a personal relationship with Jesus Christ for himself.
At a family camp there was a new family who had started to come to meetings. This was because their good friends had become Christians and now they wanted to know more.
I visited one mother who was on suicide watch last week. I commented that she looked really a lot better and brighter. Perhaps she was ready to visit friends. She said that she didn't want to talk with other women at the camp because they complained and were very down and had no hope. I told her the names of some Christian women. She mentioned one in particular and said, "Yes, I know that she has hope." I asked her if she knew why that lady had hope. She told me that she knew her friend had hope in Jesus and had told her about hope in Jesus."
Where there is problem it can be an opportunity for the Gospel!