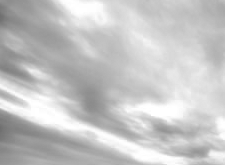 Reported by Somchai Soonthornturak
TPTL Evangelist, Thailand
"Praise be to the God and Father of our Lord Jesus Christ, who has blessed us in the heavenly realms with every spiritual blessing in Christ. For He chose us in Him before the creation of the world to be holy and blameless in His sight." (Ephesians 1:3-4)
It is our pleasure to share what God has done in our ministry during the months of May to August. Heavy monsoon rain, storm and flooding made it difficult for us to hold open-air evangelistic rallies, but, thank God, we were able to preach in schools, village halls, homes, and streets as well as distribute the Gospel of John and Christian booklets and tracts in government flats, slums and schools in Bangkok
and upcountry.
Climbing up the 5 to 8 storeys flats to hand out the Word of God to people in every unit was a challenge. Saengthong and some volunteers were not able to do it, so they visited the slums. The living conditions in the flats were bad, hopeless.
We saw groups of people gambling, consuming alcohol and getting totally drunk, and smoking opium and cigarette. Young people huddled in
various corners sniffing glue. "Who is responsible to reach out to people in about 1,500 slums in Bangkok?" We thank God for calling us and giving us a burden for these people to bring them "out of darkness into His marvellous light" (1 Peter 2:9)
One morning an elderly woman, carrying a cleaver, stepped out of her unit and rushed at us. She was against us and wanted to evict us. We thank God for His protection; no one was hurt. We continued our distribution work, and shared our faith in Jesus with those who showed interest. We believe the Lord was with us in our work and we praise Him that 22,000 copies of John's Gospel were distributed.
From the last week of July to the first week of August our Outreach Ministry took us to Northern and Central Thailand. We held open-air meetings and children's programs in the villages of Tak's Mae Sod and Mae La Mardi Districts in Northern Thailand, along the border of Myanmar. Rainstorm, unusual low temperature at night and a two metres high flooding in Mae Sod hampered our work greatly. Our equipment suffered extensive damage. While travelling along the muddy road to the hill tribe villages, Saengthong and I and our team of four young men and two women from Suphahburi Church had an accident. Thank God that none of us was hurt. There was no damage to the van and we were able to continue and complete our program. Despite all the difficulties and hardship that came our way, our hearts were strongly
committed to the Outreach.
We joined hands with the churches in Central Thailand in the provinces of Suphanburi and Kanchabiri to reach out to local villages. The
villagers welcomed us openly and readily accepted the Gospel of John and Christian booklets. Large crowds of people gathered at the open-air rallies in school halls, basketball courts, and homes to hear the Gospel stories and the preaching of the Good News of Jesus Christ, as well as enjoy Christian music, films and testimonies. Many stayed after the program to talk and seek answers about the meaning
of life and faith.
We truly thank God for His provision and protection. We glorify Him for 64 people who accepted Jesus Christ as Saviour. Please pray with
us that the Lord will continue to use us to bring more people to salvation in Him, especially during our Christmas Outreach in the months of October to December.
Please pray with us for:
Journey mercies as we travel from place to place to preach the Gospel of Jesus
New believers that they will grow spiritually
Follow up courses for those who have committed their lives to Christ
TPTL Churches in Thailand
TPTL Church Camps, Youth and Children's Camp during October
New believers who have been baptised
Correspondence Course students
Saengthong's and my health
George and Rita Galieh's partnership in our Christmas Outreach in November and December
May God bless you all richly and grant you strength, love, wisdom and peace!