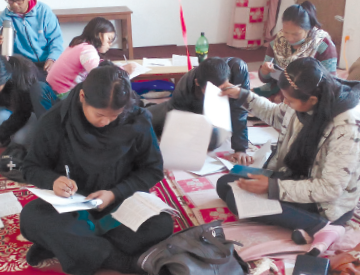 By Sandeep Sikarmi
Correspondence classes were held at Kritipur and Alpha and Omega Churches in Kathmandu. The Church
members were excited and happy to complete the courses and feel blessed. A further 50,000 Gospels of John are being printed, thanks to TPTL supporters.
Please pray for our country and our family. We are suffering shortages of all food items, medicines, electricity, fuel, gas and a lot more. We are in full crisis and paying high prices for our daily needs. Please uphold Nepal in your daily prayers that we can return to normality. By the Grace of God we are somehow surviving.