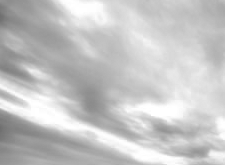 By Norberto Diazgranados
Outreach took place in Los Patios, Villa del Rosario, Cucuta (near Venezuela) and our ongoing work continues in Barranquilla. We have just finished our last period of evangelism in a rural area. On January 10, while we were preaching, in one of the side streets a couple of men crossed over, running really fast, when they reached us they just fell to their knees crying out to Jesus. How awesome it was to see them coming to Jesus that way!
Both were living on the streets for more than 10 years, they were also drug addicts and alcoholics. One of them testified that the Holy Spirit spoke to him while he was consuming drugs saying go to that lady giving
out Gospels, because I am going to set you free from drugs, sin and alcohol through My Word. Today he is new man. Free by the power of Jesus through the reading of the Gospel of John. He came and has joined us in Church this week.
Praise God for the funds to print 40,000 more Gospels of John.
Pray for a training seminar in May to coincide with Stephen's visit.
Outreach programs and Gospel distribution in 2016.