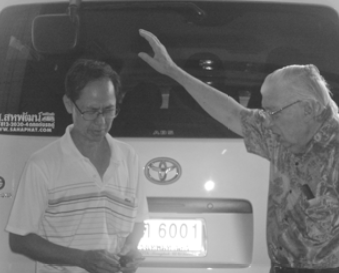 I was in Thailand when I heard the news of George's passing from Somchai. Words cannot truly express how we felt.
We have lost a great leader, a father with a cheerful disposition, and a humble servant of God. My father, Silva, and the entire Rajan
family cherish very fond memories of him. He had visited Myanmar twice and Somchai and Saengthong in Thailand a number of times.
God had given George to us; he has taken him back. Blessed be the name of the Lord. "Precious in the sight of the Lord is the death of His saints." (Psalm 116:15) Truly, George is one of them! We love you, George!