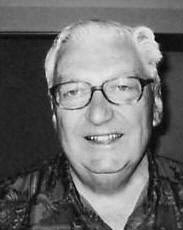 Tribute from Stephen Downie,
TPTL Field Officer:
George Glazier passed away into the presence of the Lord at 3.10pm on 1st January 2014. He was the President of The Pocket Testament League (TPTL), Australia, for over 23 continuous years. He died while still in office.
He was an incredibly generous Christian man and he devoted the best of his life to TPTL (Australia). He played a large part in getting Somchai Soonthornturasuk to ministry in Thailand, Joseph Rajan in Myanmar, and 12 years ago he phoned me to invite me onto the Australian staff.
He worked with Walter Mottram in outreach all around Australia. He led Bus Tours for hundreds of Christians around the country (he had a captive audience in the bus when he could sing the hymns), and he was involved in TPTL International. He led a "Pleasant Sunday Afternoon", singing the great hymns at Hornsby Baptist Church, it seemed like forever!
Somchai said he regarded George as a Dad. Joseph said he was a hero to him I was with George in Thailand, Myanmar, and the Olympic Games in the USA when we were involvedin giving out 300,000 copies of the Gospel of John. I spent time with him in planes, in cars and motels, in meetings, and found he had a very soft heart. He could easily become emotional when there was some tragedy or some need in the world. He once witnessed a dead baby left on the road in Bangladesh, and it haunted him for the rest of his life.
George loved to sing. He loved to sing hymns. His hero was George Beverley Shea, and two of the favourites were, "How Great Thou Art" and
"Blessed Assurance".
We commend George to God's keeping and everlasting peace. He loved the Lord and served his Master faithfully, sacrificially and generously.
TPTL (Australia) needs your prayer as we look for a replacement to fill the position as President of the Board.